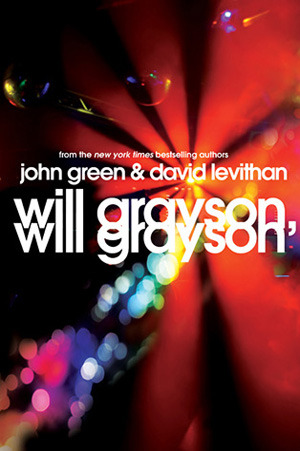 Title: Will Grayson, Will Grayson

Author: John Green and David Levithan

Type: Young Adult

Genre: Realistic Fiction

Tea: Fruta Bomba green tea, different and not bad, but not quite what I wanted it to be.

Rating: 3 out of 5 stars.


So after reading The Fault in Our Stars and thoroughly enjoying it I wanted to read John Green's other novels. The first one I chose to read is Will Grayson, Will Grayson, which he wrote with David Levithan. Mr. Green wrote one Will and Mr. Levithan wrote the other Will.

I liked the concept of meeting "another you" and how that affects your life. But this book seemed a little more off the wall to me, predominantly the theater aspect. Being in theater in high school, both in the shows and in crew, this was pretty out there. What was being done in the first Will Grayson's school for a show would not have been allowed, at least at our school. And being from close to the area where this book takes place, I don't see it happening there either.

That made it very unrealistic for me.

I also had a really hard time reading the second Will Grayson's sections for quite awhile; I had to push myself through them.

I'm glad I finished this and while overall it's not a bad book, it's not my favorite and some things could've been handled better. If you're a John Green or David Levithan fan, check it out, but if you're expecting another TFiOS, you won't find it here.