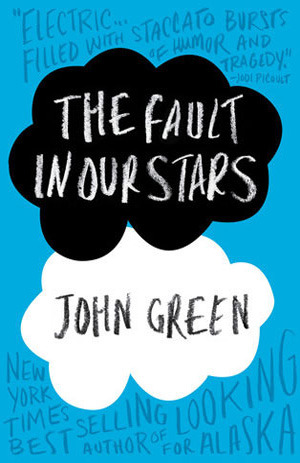 Title:
The Fault in Our Stars
Author: John Green

Type: Young Adult

Genre: Realistic Fiction

Tea: Green (no pun intended) tea, particularly Gyokuro Imperial: you hear all the benefits and the hype and you're unsure, but once you try it, you're hooked.

Rating: 5 out of 5 stars.

Oh this books. I don't even know how to write this review. The hype surrounding The Fault in Our Stars (TFiOS) kind of turned me off to reading it at first. Once a book is so built up by the media and by readers, it sometimes doesn't live up to expectations. Thankfully I gave this a try and was proven wrong.

Mr. Green's writing style is fantastic. It's witty, real and not the typical writing you'll find in young adult books today. Also he deals with the novel's subject, cancer, in a way you wouldn't expect. I'm sure you've read this everywhere, but this isn't a book about cancer. It's a book about kids with cancer and their lives. The cancer is just something that's there and they don't let it get in their way.

Yes, this novel is sad. Yes, I cried. But I also laughed. And at first felt wrong laughing at a book that deals with kids with cancer. But the kids were laughing. They were having fun. They were living their life. These kids did more in this book than most cancer free people do. Anyone can relate to this book in the fact that the author is saying "live your life, do what makes you happy, no matter what".

Hazel Grace and Augustus are amazing characters. I want them to be my friends. I want people in my life like them. They're the type of people kids should read about and look up to in books.

I can't say much more without giving anything away, but there were so many exceptional moments in this book. If you haven't read it, please do. This is a book I will be proud to display on my shelf.