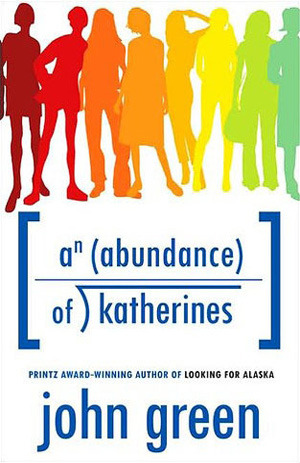 Title:
An Abundance of Katherines

Author: John Green

Type: Young Adult

Genre: Realistic Fiction

Tea: Strawberry Lemonade; fun, light and refreshing.

Rating: 4 out of 5 stars.
*I wrote this before reading Paper Towns*
So on Goodreads I see a lot of negative reviews, yes there are good ones, but I don't feel this one deserved the negative ones it got. If you came in expecting The Fault in Our Stars, you're not going to get it. It's a different book, but that's good. The mark of a good author is writing a different story, that way you're not reading the same thing all the time. I love an author that can create unique characters in unique setting and situations in every book, and Mr. Green has done just that.

I like Colin. He's not your stereotypical main character. Yes, he's had an abundance (I had to) of girlfriends, but he's not the "cool", popular guy. He thinks he knows what his path is and what he wants, but when his life changes, he's thrown for a loop. And this is something most of us can relate to.

I really like the surprise of Katherine I and K-19. I won't go into too much detail, as I don't want to ruin anything.

But he meets some interesting characters on the way and learns a lot about himself. I'm really glad I read this novel and I think it would be a great one for anyone to read. Especially those graduating high school, or even college.

And I like that the ending shows not everything turns out quite the way you think it will, but it's still great.

Give this one a shot. It's definitely worth it.