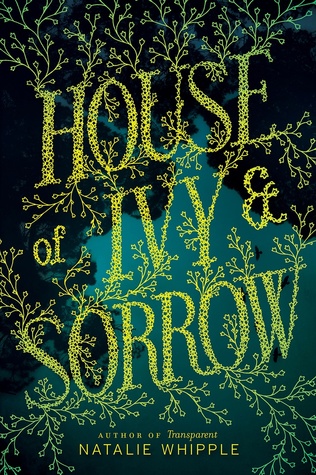 Title:
House of Ivy & Sorrow
Author: Natalie Whipple
Type: Young Adult
Genre: Fantasy
Tea: Lavender, read it and you'll see why.
Rating: 5 out of 5.
I really, really enjoyed this novel. I love fantasy and different authors' takes on magic and witches. This one was surprisingly unique and I was genuinely surprised by the twists.
It instantly reminded me of a YA version of one of my favorite novels, Petty Magic: Being the Memoirs and Confessions of Miss Evelyn Harbinger, Temptress and Troublemaker by Camille DeAngelis. I felt like this could possibly be set in the same world. So that instantly had me excited.
One of my favorite things about this was the way the witches magic worked was that anytime magic was used they needed to sacrifice something. Magic isn't easy, you can't just get whatever you want without giving something in return. I also liked the idea of all magic being dark, but how you use it makes you good or bad.
The history of the characters and back story was awesome. And everything tied together, including the love story, it wasn't just some weird part that didn't even connect.
I hope that Ms. Whipple writes more stories in this world, because I don't think I would ever tire of them. Please check it out!