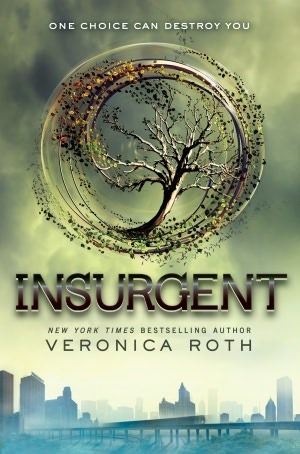 Title: Insurgent
Author: Veronica Roth
Type: Young Adult
Genre: Dystopian/Sci-Fi
Tea: Silver Needle, good, but one step below something even better (Silver Yin Zen Pearls).
Rating: 3.5 out of 5 stars.
So Insurgent didn't suck me in quite like Divergent did. It felt a lot slower and it felt like the same thing kept happening. Run to one faction, hide, be found. Run to another faction, hide, be found. And Tris was just getting on my nerves, she reminded me a lot of Katniss in the beginning Mockingjay (but Katniss is still better, in my opinion). Finally things pick up and there's less Tris and Four fighting and more actual problem solving.
I would say Insurgent is a typical middle book. It got me from book one to book three. Yes there are some crazy things that happen (I won't tell you what they are, in case you haven't read it yet), but it took some time to get to those things. Those thing also set up the third novel. I guess it was all worth it to get to the ending, which is finally what I was looking for. That ending definitely had me racing for the third book.
If you have a hard time with the beginning of this novel, push through it, it'll be worth it at the end.