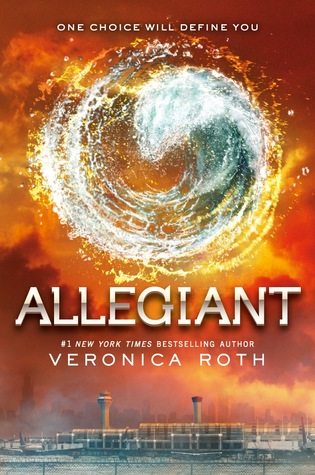 Title: Allegiant
Author: Veronica Roth
Type: Young Adult
Genre: Dystopian/Sci-Fi
Tea: Silver Yin Zen Pearls, see Insurgent review.
Rating: 5 out of 5 stars.
What is it with me LOVING books that other people didn't like as much compared to the others in the series? Maybe I just don't like the stereotypical books. I don't know, but I thought Allegiant was a big step above Insurgent and, while not as a big of a step, still a step above Divergent.
I really enjoyed reading Four's perspective, and once you finish the novel you understand why she did it. I only didn't like that it wasn't consistent with the other novels. It would've worked better if she had done this with the first two. I think getting Four's perspective throughout the first two novels would've raised them to another level.
I enjoyed Ms. Roth's world building of what was outside the fence. Her take on what happened to the world during the fall is really interesting. There were quite a few characters to keep track of and sometimes that got a little confusing, especially with the switching perspectives, but it wasn't too bad.
I think the ending of this book is it's biggest strength. Yes, I cried.
But Ms. Roth did the unexpected. She did something that isn't done very often in YA novels anymore. Kudos to her for that.
It's nice seeing authors doing things that aren't expected of them. Don't be a stereotypical book with a stereotypical formula. Change it up, surprise the reader. That's what
Allegiant
does.